There are several approaches for quantifying the size of MTL structures using structural neuroimaging, including visual rating scales (VRS), volumetry (3D), planimetry (2D) and linear measures (1D), as depicted in this figure.
A comparison among the different methods for quantifying atrophy of the MTL based on structural neuroimaging is presented in this table.
Comparison compare the results of a manual planimetric measure (the yearly rate of absolute atrophy of the medial temporal lobe, 2D-yrA-MTL) with the results of an automated volumetric measure (the yearly rate of atrophy of the hippocampus, 3D-yrA-H).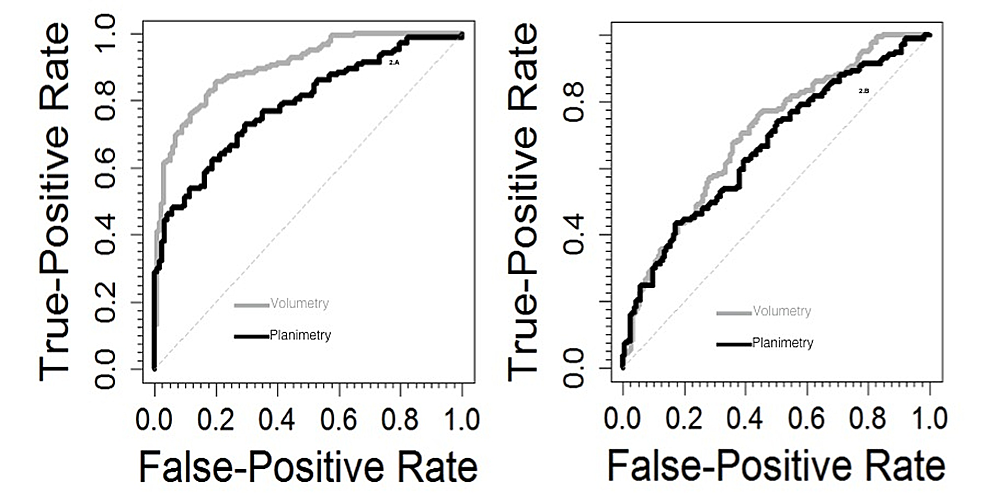 ROC curves in the differential diagnosis of AD vs controls (left) and AD vs MCI (right).